Can You Identify EPI?
The signs and symptoms of Exocrine Pancreatic Insufficiency (EPI) may be confused with other GI conditions.1
Review EPI symptoms
A study conducted by the American Gastroenterological Association showed that 1 in 4 patients had their diagnosis changed to EPI after initially being diagnosed with another GI condition.2*
That's why it's important to consider EPI in your differential diagnosis. Get to know EPI below.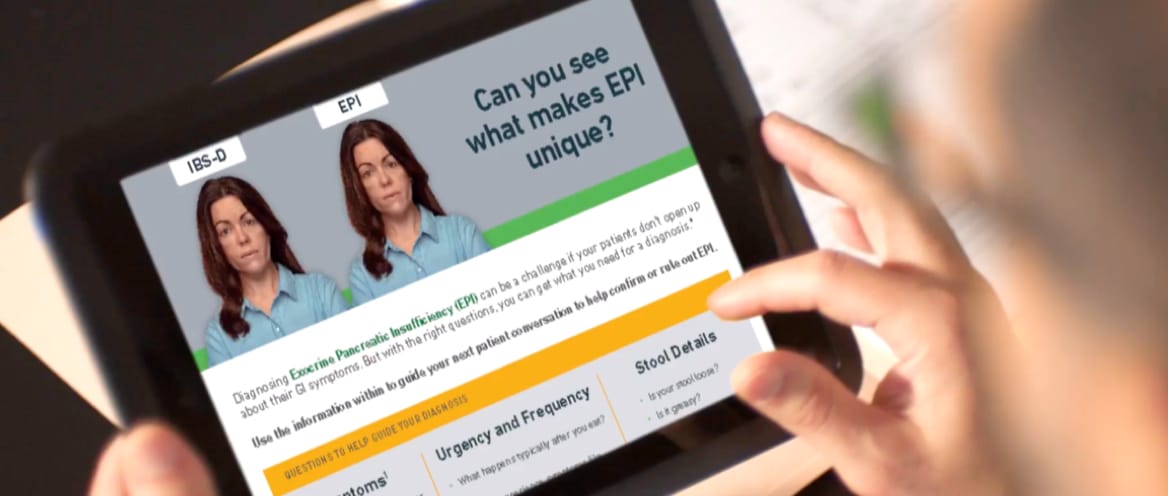 Resources for you and your patients
Get tools and resources optimized for telemedicine visits.
View resources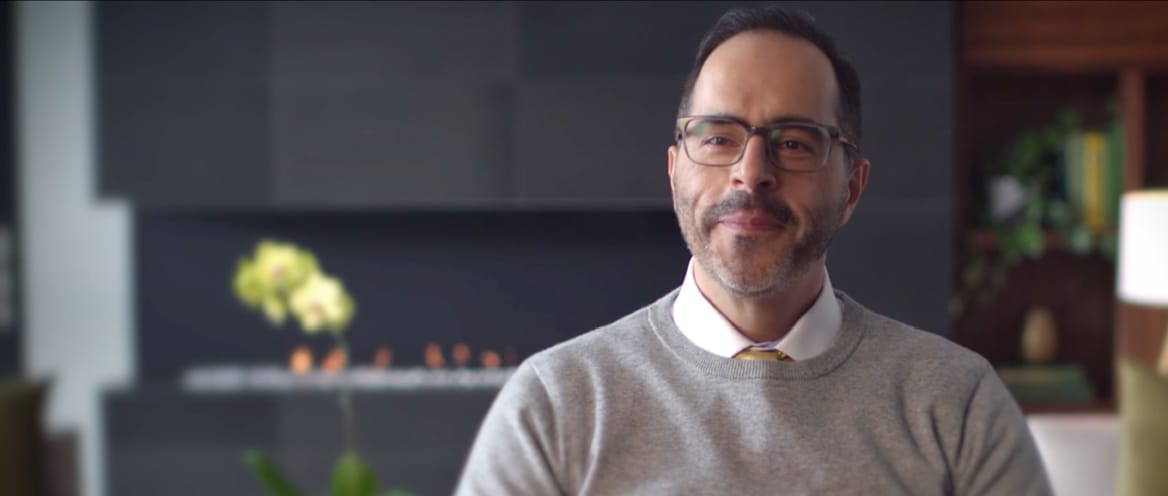 Connecting the Dots: EPI Diagnosis
Hear from gastroenterologist Rogelio Silva, MD, as he offers some insightful EPI diagnosis tips.
Watch video
*EPI Uncovered is based on an online survey conducted by Harris Poll from May 17 through June 20, 2016. It included 1,001 U.S. adults ages 18 and older who experienced at least two gastrointestinal issues, three or more times in the past three months ("patients"), as well as 250 primary care physicians ("PCPs") and 250 gastroenterologists ("GIs") in the U.S. who are ages 18 years or older and licensed. Figures for patients were weighted where necessary based on age, education, gender, race/ethnicity, region, income, size of household, marital status, and likelihood to be online to bring them into line with their actual proportions in the population. Figures for PCPs and GIs were weighted on years in practice, gender and region, where necessary, to bring them into line with their actual proportions in the population.
References: 1. Alkaade S, Vareedayah AA. A primer on exocrine pancreatic insufficiency, fat malabsorption, and fatty acid abnormalities. Am J Manag Care. 2017;23(12)(suppl):S203-S209. 2. EPI Uncovered. American Gastroenterological Association website. https://s3.amazonaws.com/agaemailassets/images/EPI_Uncovered_AGA_Survey_Infographic.pdf. Published October 24, 2016. Accessed November 13, 2020.